It's 3 months now since I joined the team at Perfect Storm in a hybrid client services/project management role of Digital Producer, working to a different model. Having tried and tested the method, I thought it would be a good opportunity to talk about my experience and initial impressions.
I've been fortunate to experience a handful of different types of agencies in my short time through work experience, agency collaboration and in full-time roles. This insight was valuable, but I was often left frustrated by agencies internal limitations and poor processes which could obstruct or delay delivery for my clients. Safe to say I was ready for a change when Adam and Dave introduced me to their approach.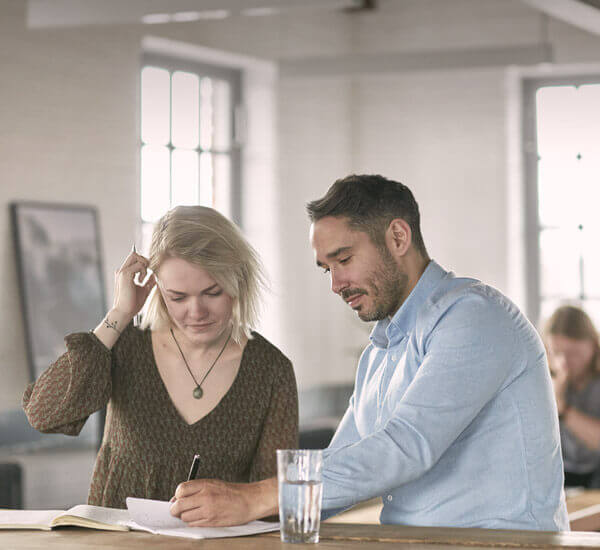 How the Model Measures Up in Practice:
The model itself uses an extensive network of specialists which we are able to pick from when a client brief comes in. It means we're remoulding our approach every time and the client is getting a solution customised to the needs of their brief.
Now working with freelancers in itself isn't a new concept and is something agencies already do, but it's rarely done to this scale and quality. My reservations about this model when I first joined, and what I believe most people are curious about is how does it work in practice. It's a sexy sounding idea but give me an example of how this concept is actually applied, how is it better for the client and, as a new employee my biggest concern, how does it impact the people using and executing it?
Customisation
More often than not with an agency, their interpretation of the brief may not always align with the clients and their approach/final output will largely be shaped by what their existing employees can do. If their resource specialises in a particular content management system, they may go out of their way to persuade the client that it's the best one for them, even if they have specifically requested something different. Or if an agency does go out of their way to hire more talent for that brief, they are increasing their overheads and become dependent on that client.
I've seen it work in the refreshingly simple way of finding out what the client wants and being able to deliver exactly that. Personally, I like this because of the 'blank canvas' starting point each time and the challenge for us to customise that 'All-star team'. As an employee, it's also allowed me to work for vastly different clients without being limited to a particular sector, specialisation or scale.
Management
I'm a self-confessed (minor) control freak when it comes to organisation. Projects can be difficult to manage as it is when there are multiple dependencies and stakeholders, so managing a number of partners sounded challenging. I was a big fan of the 'go over to their desk and annoy them/bribe with chocolate until they give you an update' approach with devs and designers and I knew at times I wouldn't be able to do that and would need a different angle. I can't afford to post a snickers to every partner we work with and I often find people aren't always open to telling you where they live.
That being said, it was easier to adapt than I thought. The partners are grateful for the work and because we put a lot of trust and respect in them, they are respectful and diligent back when it comes to checking in.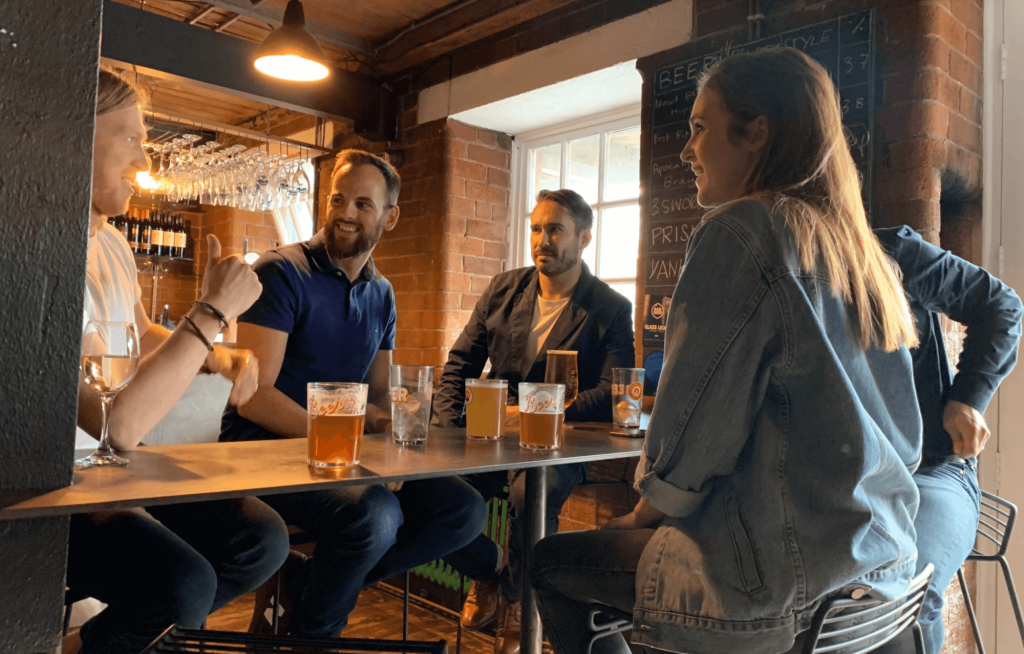 Communication
Working with freelancers improves project communication. I talk to the partners on my projects multiple times a day through different channels with instant messaging, calling, skyping. The majority still come into our office, but when distance is in the way, we end up increasing communication and stay in touch constantly to overcompensate for the apparent barrier. This naturally helps project management because you always know everyone's status and progress and catch potential issues much quicker.
Collaboration & Quality First
This overcompensation in communication within teams also means that the partners on the project are talking to each other and collaborating. It allows everyone to input in idea generation and development throughout the project life which leads to the concepts and 'what if's' that really push quality of work. The frustration for client services in traditional models can be that you book in client work with little choice over the person who is assigned and that person may be disengaged and isolated from the project and client. Once their time is over you could find that, through no fault of their own, they haven't captured the brief because they didn't get that open communication with everyone who has touched that job and spoken to the client.
Personally, I like this because of the 'blank canvas' starting point each time and the challenge for us to customise that 'All-star team'.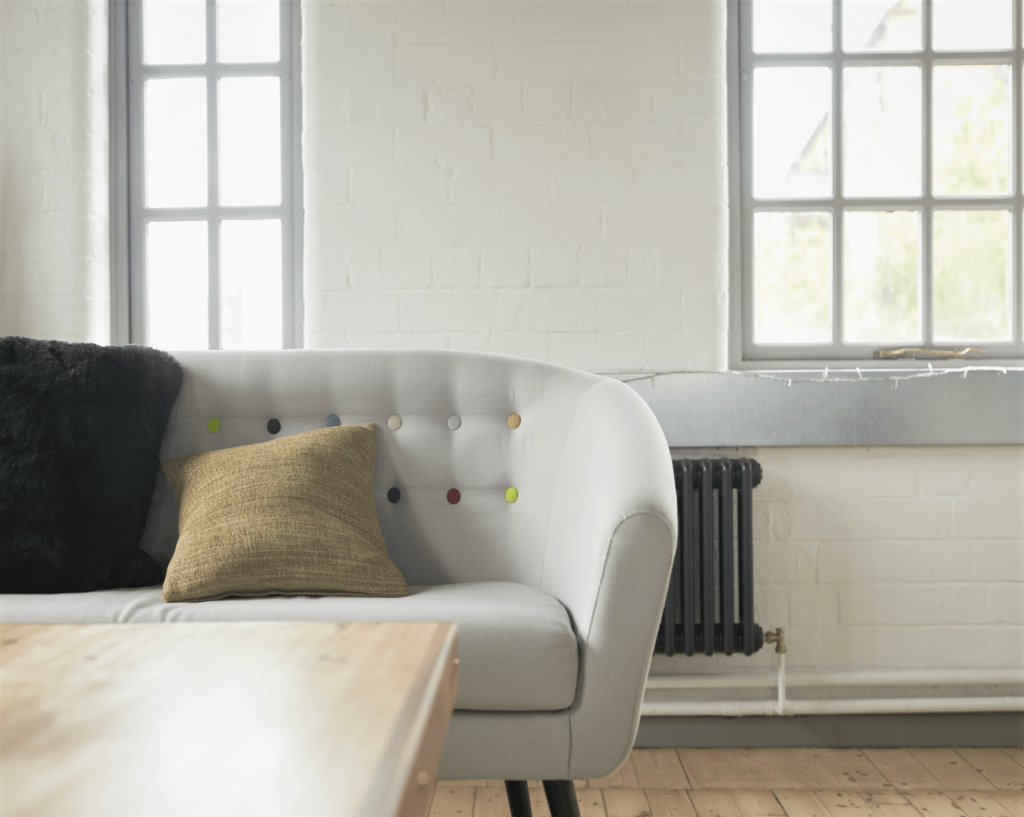 No egos! Just good work.
I know, designers having egos – it's unheard of.
We work with partners who have a lot of experience and a high skill set. At first it seemed nerve-wracking to work on a project that involves daily communication with an SEO Director, digital designer, UX specialist/previously an agency owner and an award-winning front end developer. But our partners leave their egos at the door, nobody tries to call the shots and they're always open to feedback and motivated no matter the level of task.
Transparency & Respect
A nice learning has been to see a successful way to cultivate relationships and treat colleagues. We don't ask our partners to enter an agency environment and commit to 9-5 schedule during a project. We respect that they have chosen a different lifestyle for a reason, usually because of commitments like family, childcare and work-life balance. It's about respecting this and being flexible. I have never been set back by this and will still have my deadlines hit and the client never suffers. Flexibility and allowing someone to curate their own work day is rewarded by loyalty and hard work from better engagement with the job.
*DISCLAIMER – I haven't been bribed or asked to write this accidentally overly-positive article, but Adam and Dave I do now expect payment in the form of Jaffa cakes.