There is an unwritten feeling of nervousness throughout the world right now as people adjust to life indoors. This has created a seismic shift in how people are searching online with some industries thriving and others just surviving. Whichever camp your business falls into, your SEO strategy should be front and centre to help navigate these uncertain times.
There are 3 themes that every online retailer should have at the centre of their SEO strategy during COVID-19:
Trust
A New Wave of Online Shoppers
We can see from search volume data and Google Trends that lockdown is driving a new wave of shoppers online. Whilst not all these new users are actively converting, they are actively browsing. It is at this stage that you need to gain their trust so when they do come to convert, they convert via your website and not the competition.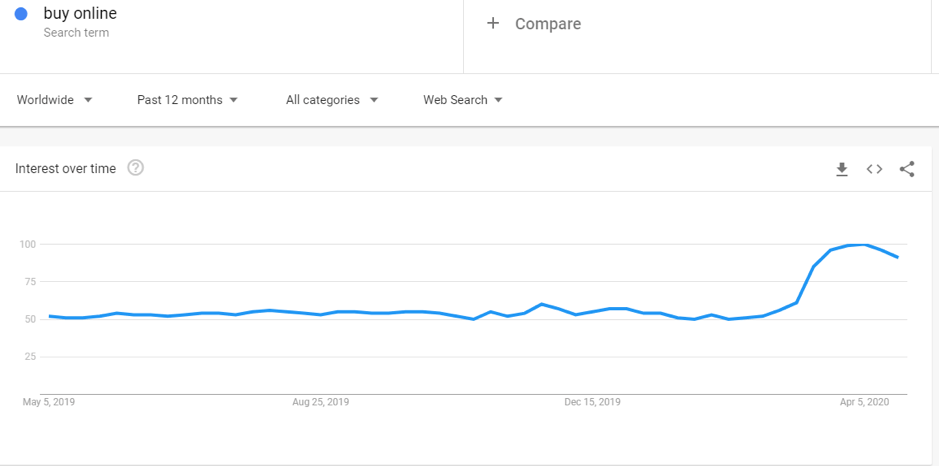 A Dedicated COVID-19 Page
It is essential for every website to have a dedicated COVID-19 page keeping users up to date with how they're operating during the pandemic. Updating users with any amendments to your operation or even if you are continuing business as usual, by having a page explaining this you help reassure potential customers that they're in good hands.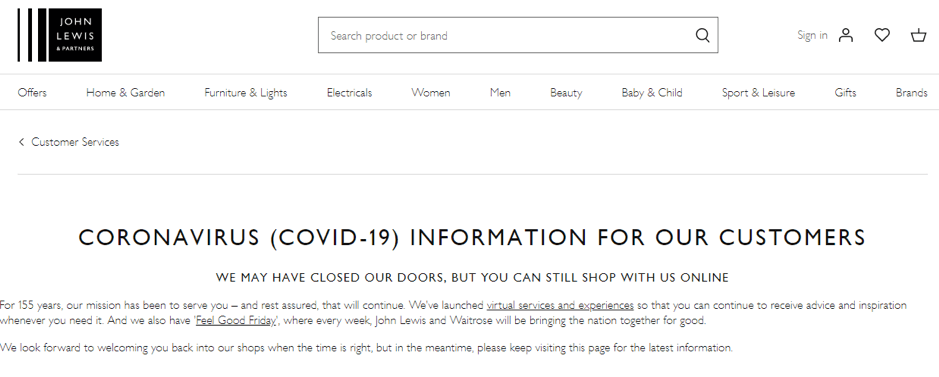 Don't Sell, Educate
Studies show that consumers are considerably more wary during this time and are seeking comfort and reassurance. Appearing to try and make a fast buck by dropping into flash sales and pushing the hard sell is a sure-fire way to put consumers off. Instead, create content that is softer in tone and educates people about your product. "How to" guides and "inspiration hubs" are great ways for retailers to pitch to potential customers but in a more gentle way.
A good example of this is the Dulux "Colour Inspiration" hub which provides customers with ideas as to how they can transform their home so that when the time comes for them to buy they're always front-of-mind.
Trends
Using Data to Tap into Trends
Now more than ever users are searching for information. Whether that be small businesses looking for advice on what support is available to them during the pandemic, or families looking for tips to transform their garden whilst they are furloughed, people are actively seeking for knowledge-based content. It is therefore essential that as part of your SEO strategy you create content that answers these trending questions.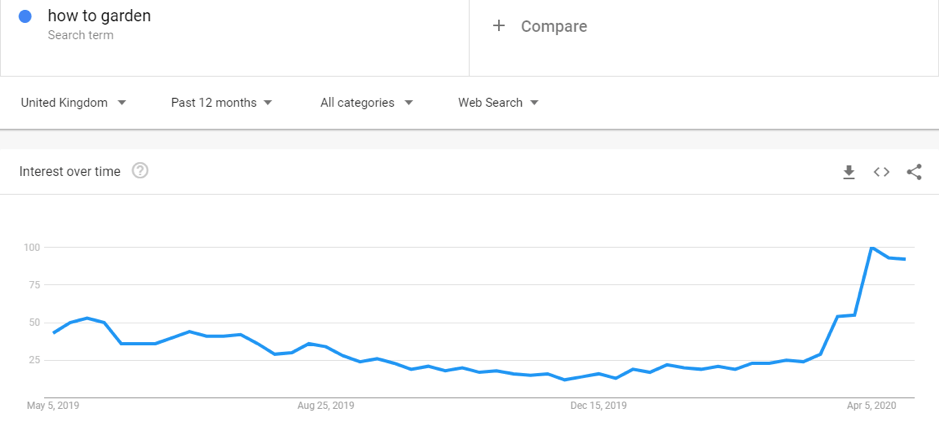 Top 3 Tips for Building a Trending Content Strategy
Tap into trends by conducting keyword research around the how's, what's, where's and why's within your sector
Use social listening tools and platforms such as Answer the Public to get inspiration for content topics
Use the "People Also Ask" feature in the Google search results to guide you as to what people are searching for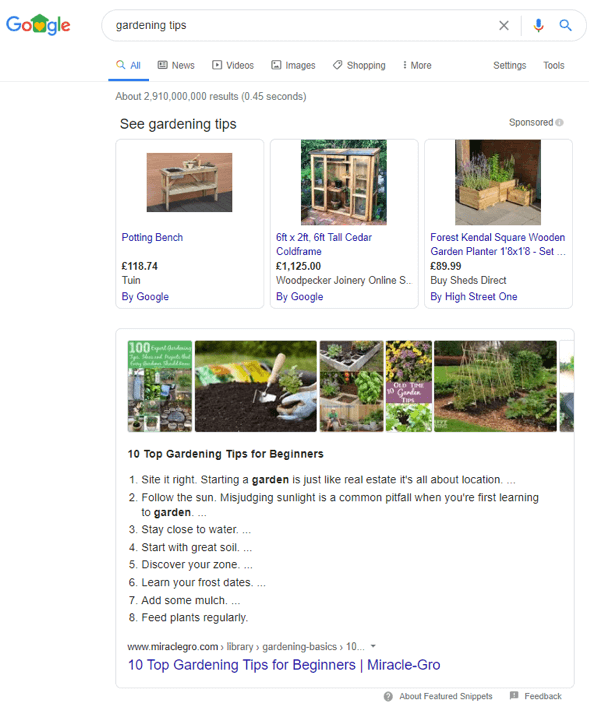 Testing
For retailers who have seen a serious downtick in traffic due to COVID-19, converting the sessions they are still receiving is more important than ever. Incorporating CRO testing into your SEO strategy is fundamental to making sure that you are providing your users with the best experience possible.
Here are some tips to help understand where your site is performing and where it is failing and what you can do to help encourage those all-important conversions: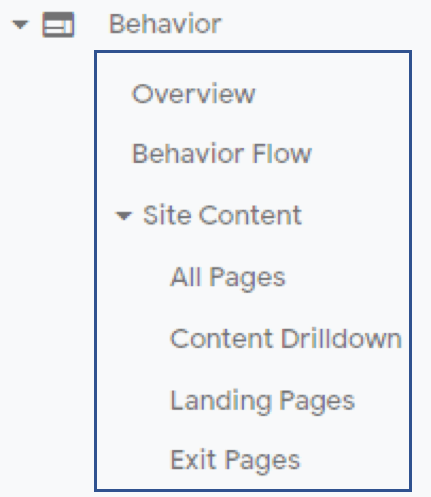 Dig through your Google Analytics content data to identify pages with high bounce rates and low conversion rates. Isolate those pages and compare them against pages that are performing well. Is there clearer call to actions on other pages? Is the product information not as clear?
Create A/B tests via Google Tag Manager to see if the findings you have implemented make a difference to conversions
If you do not have access to Google Tag Manager but still want to test, benchmark where those pages are performing pre-testing and analyse their performance post making the onsite changes.
Test your Competition
Search for your main key terms and test the onsite experience of the top search results. Test their shopping experience, their FAQ's, their blog content and really dig into what makes them stand out. These valuable learnings can provide great insight into improvements you can make to your own website to help encourage conversions.
Summary
As we know, SEO is a long-term burn which is why it is so essential to continue investing in it during the pandemic. In a time of uncertainty website owners have the opportunity to provide education and reassurance to the online community via a tailored content strategy. Building your voice and authority now will pay dividends in the long term when our world slowly starts to return to normality. Invest in your SEO strategy now, be there for users in the short-term so that when they are ready to become consumers you are the business they go to.