Influencer Marketing is very much part of our strategic and media planning considerations with most clients these days at Perfect Storm, and for us, it's something that should be considered within the creative planning process, as opposed to the common 'bolt-on' afterthought when it comes to campaign activation. Tailoring strands of ideas with influencers in mind can frequently determine the success of a Social, PR or SEO strategy, just like any audience targeting really.
We're fortunate to work with a real broad spectrum of clients from disruptive ecommerce start-ups like PAYNTR to global corporates like MARS, so we've often found the need to propel a brand or an idea sometimes outside of traditional media, or indeed more commonly, blended with traditional media. Having had a number of conversations about Micro-Influencers recently, we thought we'd briefly highlight the power that this group of influencers can bring to comms and some of the key considerations. We're also rather lucky that Jack, our talented Digital Exec, studied the subject for his Masters dissertation.
Is This Just Another Marketing Fad?
In just a few short years, the rise of socially prolific and even social-first celebs has driven the growth of the Influencer Marketing industry to £1.6 billion. The growth doesn't show any signs of slowing down either, as expenditure is predicted to reach between £4bn to £8bn this year alone. So whilst followers will get more sophisticated at weeding out the bad ones, we think the principle of using third parties to amplify your message will remain and evolve at pace too.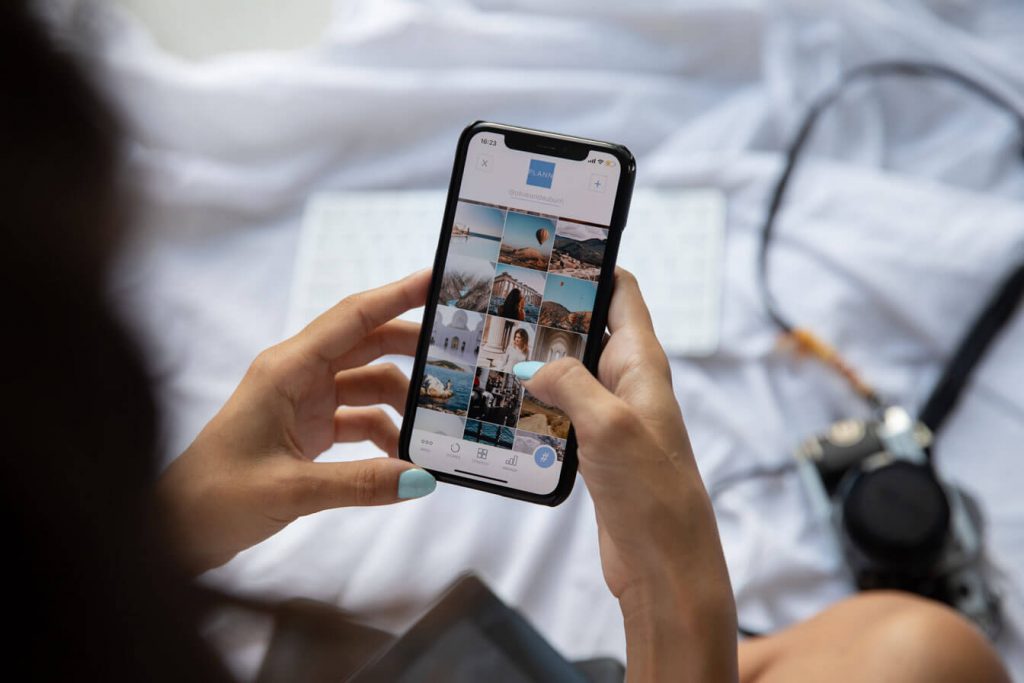 Why use Social Media Influencers?
82% of consumers are 'highly likely' to take into consideration recommendations made by influencers and 74% of consumers rely on social networks to guide purchase decisions. With recent announcements from Facebook and Instagram adding integrated shops to their social media platforms, selling and advertising on social media channels has never been more attractive and crucial for brands.
Understanding how to effectively target Generation Z with influencer marketing is of particular interest for many brands due to their particularly high social media consumption and heavy resistance towards advertisements. This makes the more subtle influencer marketing an instrumental component in your marketing strategy when targeting this audience.
The most important reason for people to follow your brand on social media is to be informed about your products or to be aware of any discounts. However 63% also follow a brand to follow the influencers you sponsor. This opens up the opportunity to expand your following as consumers will follow your brand to see influencer content on your social media channels.
Celebrities v Social Media Influencers
Typically, highly paid celebrities have been the conventional source of influencer marketing. Their aspirational social status can make their connection to a brand a powerful tool by forming a recognisable association, as well as tapping into consumers who want to have what they have and be just like them.
However, recent studies have shown that the growth of digital platforms, social media networks and reality television has begun to challenge the traditional set up by introducing a new wave of 'celebrity' – a status which can now be obtained by 'everyday people'. With the day to day consumers who use and buy the products now having a bigger voice and platform; brands have seen a huge opportunity to tap into a smaller, more trustworthy, and relatable set of brand ambassadors, known as Micro-Influencers.
What is a Micro-Influencer?
A Micro-Influencer is an individual with a following between 1,000 and 100,00 followers. Their content typically revolves around a particular passion or niche which develops the perception that they are an expert in their field. As a result, they can connect on a deeper level with their audiences which generates greater engagement with their content.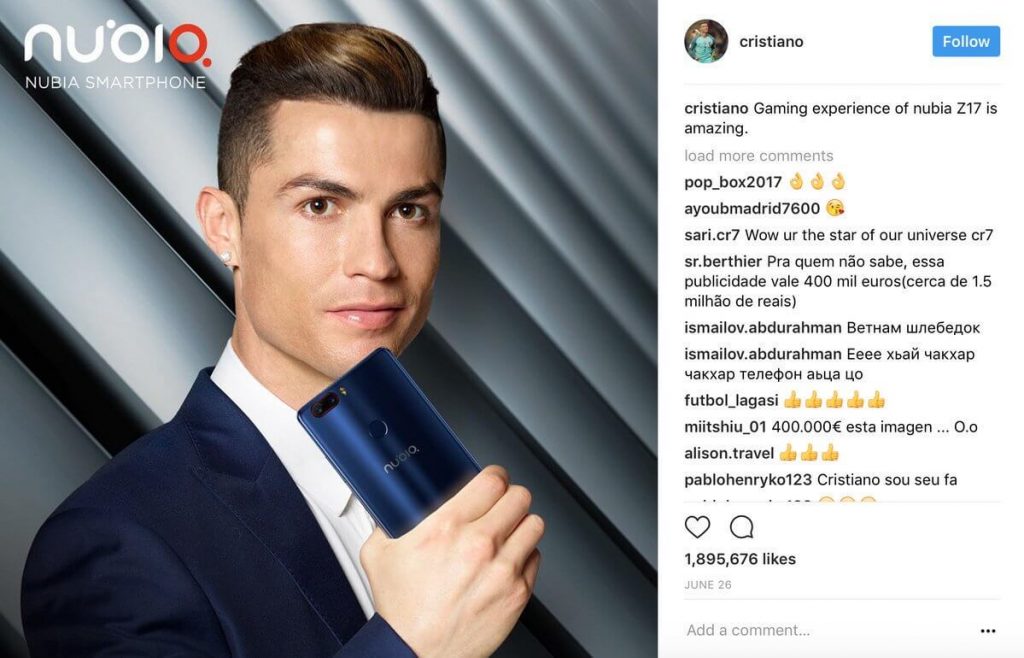 Do the Number of Followers Matter?
One of the most significant findings to emerge from recent primary research highlights that consumers show little interest in the number of followers the influencer has attained on social media. Indicating that this should be only a minor consideration for companies to focus on when identifying social media influencers to represent their brand.
Determining the most suitable type of influencer based on their followers has become prevalent within research across the past few years. Based on recent research carried out by Jargalsaikhan and Korotina, Bijen and Bruns they all concluded that smaller social media 'Micro-Influencers' with under 100,000 followers tend to experience greater engagement, purchasing power, consumer loyalty, and perceived authenticity. Indicating a greater preference for this type of influencer.
Building on these findings a positive correlation was found in my research between influencer engagement and the consumers expressed loyalty and buying behaviours of the sponsoring brand. Indicating that successful engagement rates are a major metric for brands to consider when partnering with an influencer and focus towards building in their social media strategy building on the partnership.
What Influencer Characteristics are Most Important to Look out for?
You may initially think that the choice of influencers you use should reflect the characteristics or values of the target audience you are aiming towards. Surprisingly research suggests there is only a low congruence between the consumers' perceived values of themselves and their perceived values of social media influencers. Opening up the idea that the consumers may aspire to have some of the values they perceive of influencers, such as positive emotions, despite not considering to possess those values themselves. Subsequently, the perceived connection between the brand and the social media influencer is in fact a much more significant influence to increase consumer purchase intentions. Meaning the values and image of the brand align with those of the influencer. As they transfer the brand image across to the consumer.
The influencer's physical attractiveness is a large stimulus towards the consumer's decision-making process to follow an influencer, but the perceived knowledge and expertise of the influencer are considered to be significantly the most important perceived characteristics for brands to consider. Their age and class on the contrary are far less important aspects to the consumers.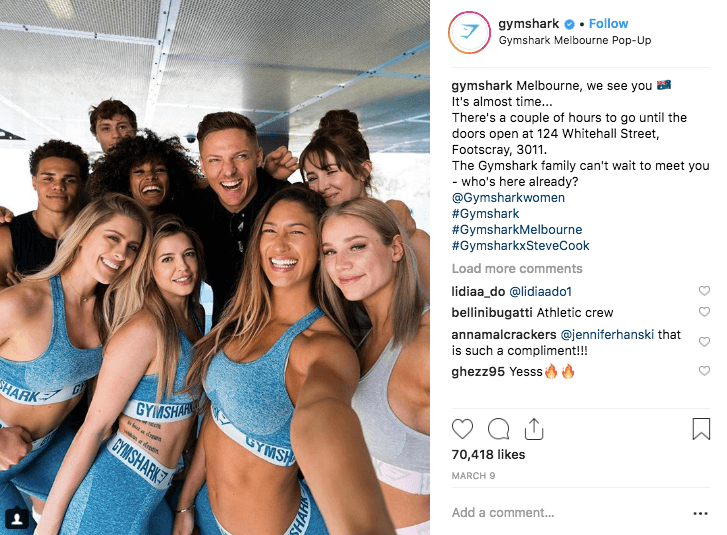 Does Gender Play a Factor?
Just under half, 49% of consumers express a neutral stance with no preference for a specific gender. On the other hand, 26% of people think, to a high degree, that their own gender is far more trustworthy than an influencer of the opposite gender. This means to target all individuals with a greater degree of trust towards their product recommendations it would be best to market with influencers of both genders.
What Else Should you Consider?
If consumers feel misled by influential figures this could adversely affect both the brand and influencer, as they lose their trust and their control to affect consumer buyer behaviour. To avoid this influencers have to be transparent that they are sponsored by the brand, otherwise if the consumers feel deceived it will adversely affect both the influencer and brand.

Brands also have to take in consideration the number of sponsorships the influencers are associated with. As 71% of consumers agree that influencers who promote too many products reduce their credibility to recommend a product. Making the sponsorship less valuable. With a further 14%, not discounting the impact it can have towards their influence on a purchase decision.
Who Else has Used Micro-Influencers to Promote Their Brand?
Typically smaller brands have been the main adopters of leveraging Micro-influencers, however some larger brands are now taking advantage too. Coca Cola has partnered with micro travel influencers in an attempt to forge long term partnerships as they aim to build strong lasting relationships with the influencers and their loyal fan base over time. Amazon owned Audiable also uses a wide range of different influencers to specifically target certain audience characteristics that match their service offerings. Fashion brands Banana Republic and Forever21 have used Micro-Influencers to target specific audience types with different fashion style preferences.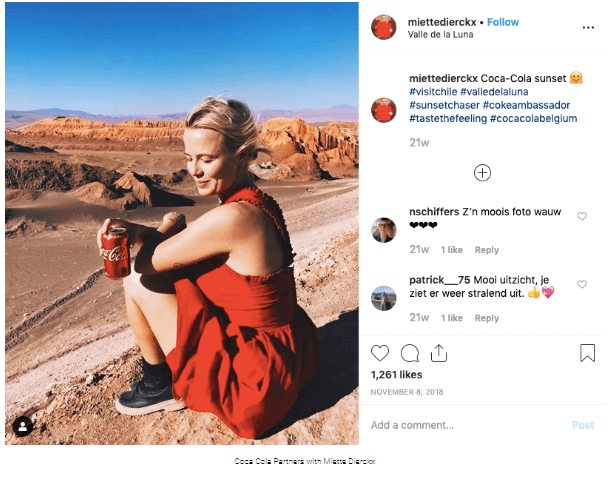 Top 10 Questions to ask Before Commissioning a Micro-Influencer
What key goal do you want to achieve from using influencers?
What social media platforms does the influencer promote on?
What social media platforms are your audience using?
How often does the influencer post on their social media channels?
How engaged is their audience?
Does your influencer cohort have an accurate representation of your target audiences' gender and ethnicity?
Does your brand identity match the influencers identity?
Does the influencer appear trustworthy and authentic?
Does the influencer appear to be knowledgeable and an expert in their field?
How often does the influencer collaborate with other brands?
If you're considering using social influencers to enhance your sales and marketing strategy, then get in touch and our team can help you make the most of this fast developing channel.