It's been nearly a year since I joined the Perfect Storm team, and from day one this has involved helping our clients navigate the challenges of the Covid restrictions in their marketplaces.
Covid has brought about a heap of challenges, but as creative problem solvers we must do our best to navigate these murkier waters to help our clients reach their target audiences. Luckily, our flexible model here at Perfect storm helps us adapt quickly to this ever-changing world and I wanted to walk you through our recent experience of running a photoshoot under this added pressure.
Shooting during a pandemic adds a new set of challenges to an already busy workload, but through proper planning, you can still get some great results.
The Challenge
Our new client, Coryton, experts in blending fuel for industries such as F1, Aviation and automotive commissioned a photoshoot to provide a suite of ownable content for their new website and upcoming campaign activity.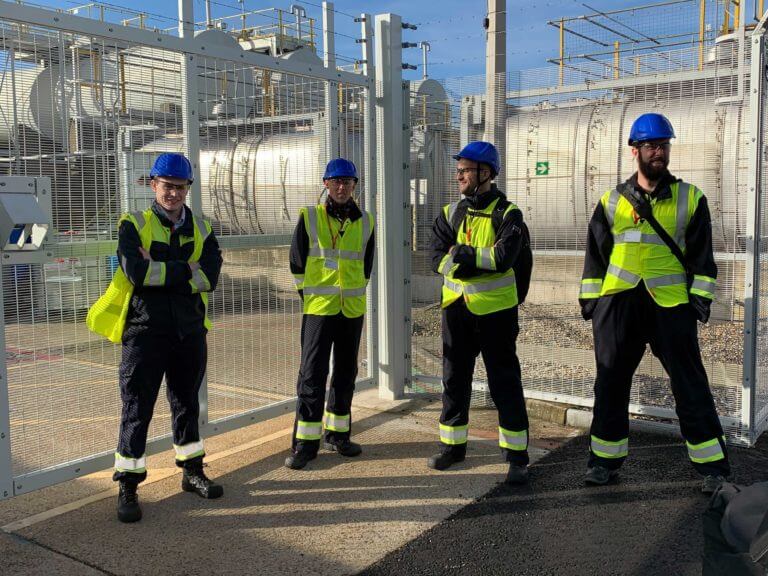 Our Main Challenges for this Shoot Were:
Working in a dangerous environment with chemicals/fuels
Restrictions in place regarding social distancing
Shooting with staff who also have a busy day job
Team travel concerns due to changing tier system across the country
Restricted shoot styles, meaning more individual shots and no physical contact poses
Less frequent shooting schedules so much larger shots bulked together
If you are committing to a Photoshoot during these uncertain times, you still need to get the job done but must ensure you keep your client and your crew safe. Never fear, this is perfectly feasible, you just need an airtight process!
The Process
Pre-Planning Client Call
Use this time to understand the unique challenges posed by the clients' work environment. Get out all the questions you can pre-empt from your team. We had to make sure we knew the Covid safety measures in place in Coryton's enclosed spaces such as the labs and office spaces.
Assemble the Dream Team
Once you have a better understanding of the brief you can assemble the best team to suit the project. We're fortunate here at Perfect Storm, to be able to select highly skilled partners best suited for each job. As a great example of this, we selected Matt Davis, the talented photographer who is experienced at shooting in highly regulated environments, along with Rich Gell, an award-winning designer and art director.
Pre-Planning Meeting
Now that you better understand the unique challenges posed by the shooting environment and the pandemic, it's time to be realistic with your team. You need to establish the best possible output in the time given.
Scheduling/Shoot Plan
You'll hopefully now have all the information you need to pull together a shoot plan. We based the timing plan for this shoot on the realistic restrictions of 1. every shot needing to be safety checked for explosive risk 2. Operating within Covid restrictions. These restrictions meant setup took longer, so ensuring you were able to get people in place at the right time, rather than them waiting through an extended setup process, was important.
Equipment Resourcing
This is one of the key requirements of a shoot, and as our photographer Matt explains, this is getting a little trickier…
"Hiring and buying equipment isn't as easy as it used to be. I'd often pick up coloured backgrounds the day before a shoot. Now I need to give at least one week of notice. And for hire equipment, many suppliers are operating just one day per week, meaning you have to pick up the gear a week or so in advance."
Pre-Shoot
Not all shoots can afford this luxury, but in order to maximize shoot time when you're with your crew, a recce can be ideal. You can plan out key shots and get a feel for the environment without needing a full crew. In this particular instance, we were careful to select spaces that afforded room for social distancing whilst still providing some interesting shots (e.g the staff on top of a rather tall gas tank). It's also a great chance to get into a working rhythm with some of your crew before the shoot begins.
Shoot Day
All of your expert preparation up to this point should make the actual day run as smooth as it can. With the added Covid restrictions, shots will take longer and you'll most likely get fewer scenes per day, so it's best to arrive early and do as much set up pre-shoot.
It's important to maintain safe distances during the shoot. One of the best ways to do this, and to maximise staff time is to do all set up before you call the 'models' to set, and ensure you explain any distancing procedure before you begin.
Have your schedule in front of you, run through it with your team, and make sure you stick to it as best you can.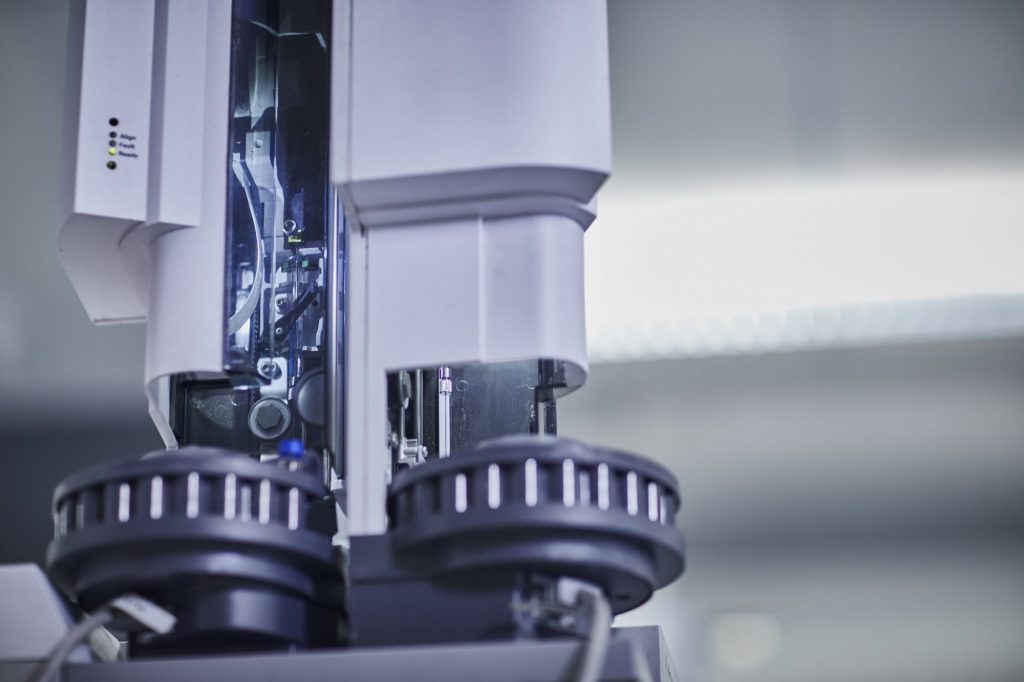 Bottom Line
We all know this Pandemic has thrown a massive curveball to the creative process, especially where you have to be physically present. Hopefully, you have read this and have a newfound hope that you can still carry out a Photoshoot during the pandemic. Just remember, you'll need to: plan better, run the shoot more efficiently and expect a shoot to run longer or be satisfied with fewer shots per day.